This is an interesting dessert that I really wanted to try out.
Since I'm brewing my own Kombucha, I get baby scobies keep growing. I wanted to make something delicious with it. Scoby is also probiotics!
Here is what I did!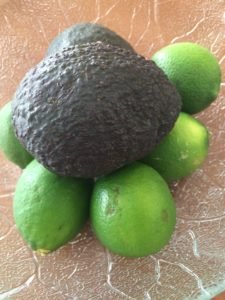 Ingredients:
<Scoby Pie Crust>
1/2 cup  Coconut oil
1/2 cup  Scoby puree
1 cup  Unsweetened shredded coconut
1/2 tsp  Vanilla extract
3-5 Tbsp  Honey
<Filling>
2  medium ripe Avocado
1/2 cup  Honey
1/3 cup  Lime juice (about 2 large limes)
1 tsp  Vanilla extract
Pinch  Himalayan pink salt
1/2 cup  Coconut oil melted
Lime zest for filling and garnishing
Instructions:
Mix all ingredients in a food processor until no longer chunky and coconut oil is blended. (Taste to make sure it is sweet enough) 

Press into a pie dish and place it in a freezer while making the filling.
Rinse food processor and put 2 avocados. Blend thoroughly. Scrape down the sides.
Add lime juice, half amount zest, honey, vanilla, and salt. Taste and adjust.
Add melted coconut oil and blend well.
Pour over pie crust and garnish with rest of the zest.
Place in a fridge for a couple of hours.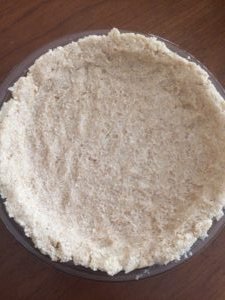 ---
Recipe inspired by:
culturedfoodlife.com
prettypies.com