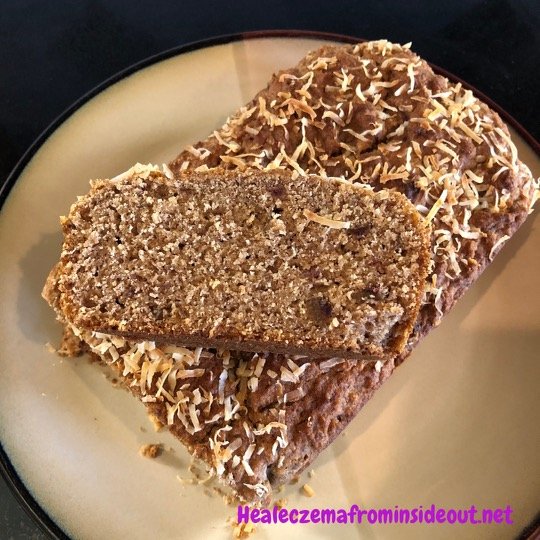 I had dates in my cupboard and wanted to make something healthy with them.
As I drink mushroom tea every morning, I decided to make breakfast bread that is not too sweet with dates and little help of sugar alternatives.
I played around a couple of times with this recipe. Each time was different – texture and the level of moisture inside. It tasted very good both times! So I hope you also play around to find "your kind" of bread, especially with the types of flour you use, the timing that you take out the bread from the oven and the ginger kombucha!
Ingredients:
<WET>
8 oz. Dates (about 10-12 dates)
1 cup Ginger Kombucha
4 Tbsp Grassfed butter (melted)
2 Eggs (large, beaten)
<DRY>
1 cup Almond flour
1 cup Brown rice flour
1/2 cup Monk fruit powder
3/4 tsp Baking soda
1 1/2 tsp Cream of tartar
1 Tbsp Cinnamon powder
1/2 tsp Himalayan pink salt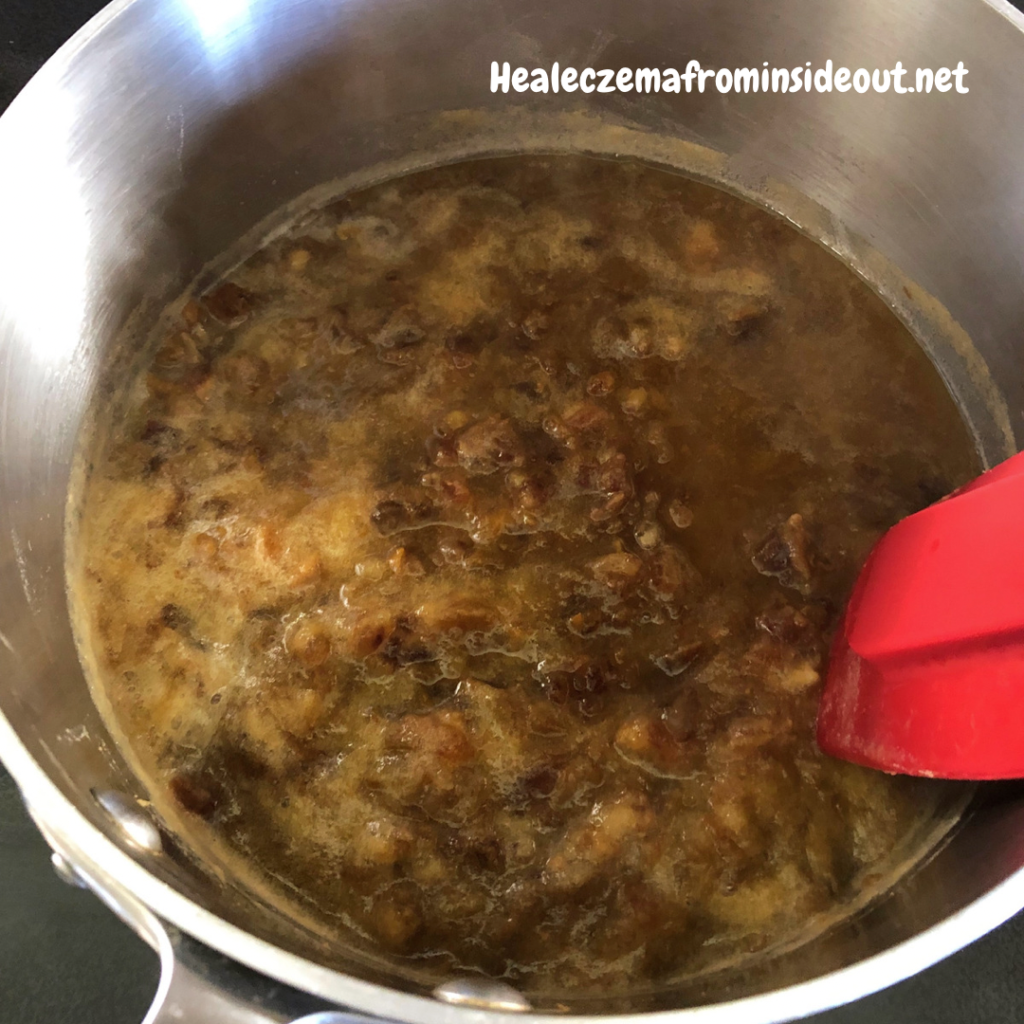 INSTRUCTIONS:
Preheat oven to 350F. Lay a parchment paper in a 9×5-inch loaf pan.
Chop the pitted dates into pieces, put them in a sauce pan with ginger kombucha and bring to a simmer. Remove from heat and let it cool for about 25 minutes.
Melt the butter in a glass bowl in the oven. (I do this while I'm heating up the oven to 350F).
In a larger bowl, whisk all the dry ingredients until well combined.
Pour the date mixture, butter, and eggs into mixed dry ingredients, and mix well with a spatula untill all the flours to be incorporated into the batter.
Transfer the batter into the prepared baking pan. Bake for 40-50 minutes untill a toothpick inserted into the center of the loaf comes out clean. I check at around 40 minutes and even if a toothpick comes out with a little batter, leave the loaf in the oven and turned it off, then wait for 5 minutes before taking it out. This will make the moist inside perfect for my taste!
Let the bread cool in a pan for 10 minutes. And then transfer it to a wire rack to finish cooling.
Note:
I had some shredded coconuts to use up so I sprinkled them on. If you don't have any, don't worry. I think sliced almonds would be great as well!